Meet our Founder, and LEAD CREATIVE, of Party Perks!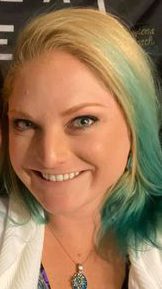 Jules Perkovic
Something Special is in the Air!
Jules is passionate about Balloons! She loves the joy they bring to others and is so grateful to get to share the love of balloons with the Greater St. Louis area. She got her start with Balloons in 2008 and founded Party Perks in 2014.

When she is not deliverying smiles locallly she freelances accross the globe to work on Amazing Balloon Installations with other incredible Balloon Superstars.
Party Perks works with a variety of talented artists to help bring your event to the next level!
Jules' passion for Joy and WOW factor, shows in her work. Book your balloons today!