Hanging With the Big Dogs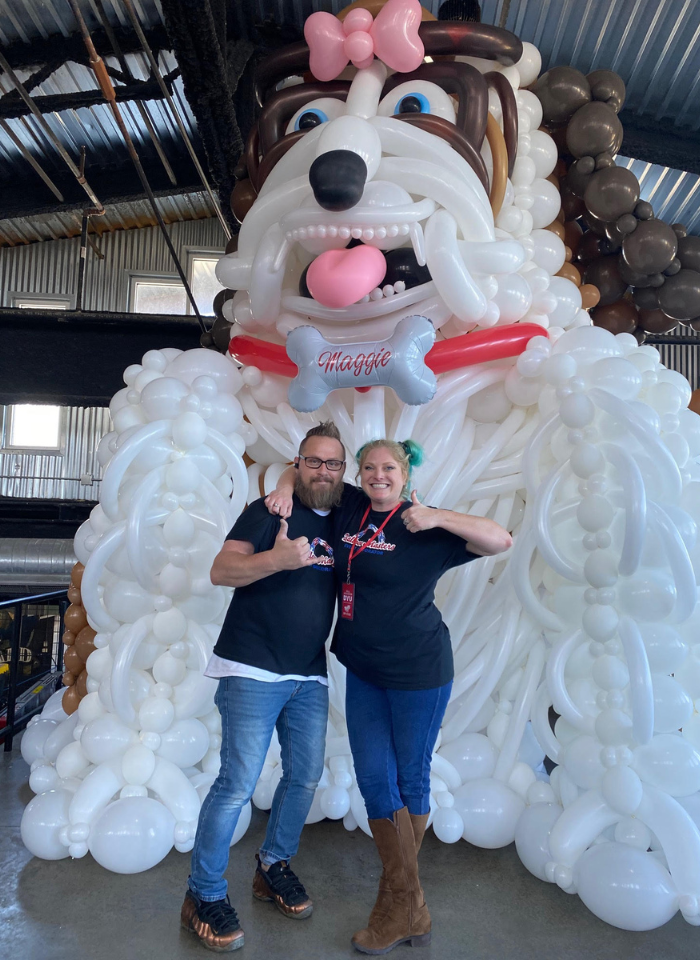 I love collaboration! When we work together and each bring our own strengths to a project we can tackle any Balloon Install, and the challenges that come with each unique build.
IN 2022 I had the priveledge of flying up to Buffalo, NY and working with the incredible Chris and Marlene Pott's, owners of Balloon Masters. Check out some of their incredible work at https://balloonmasters.net/ They contracted me out to help build two 15-20ft Saint Benard Dogs for a local university whose mascots are Saint and Maggie.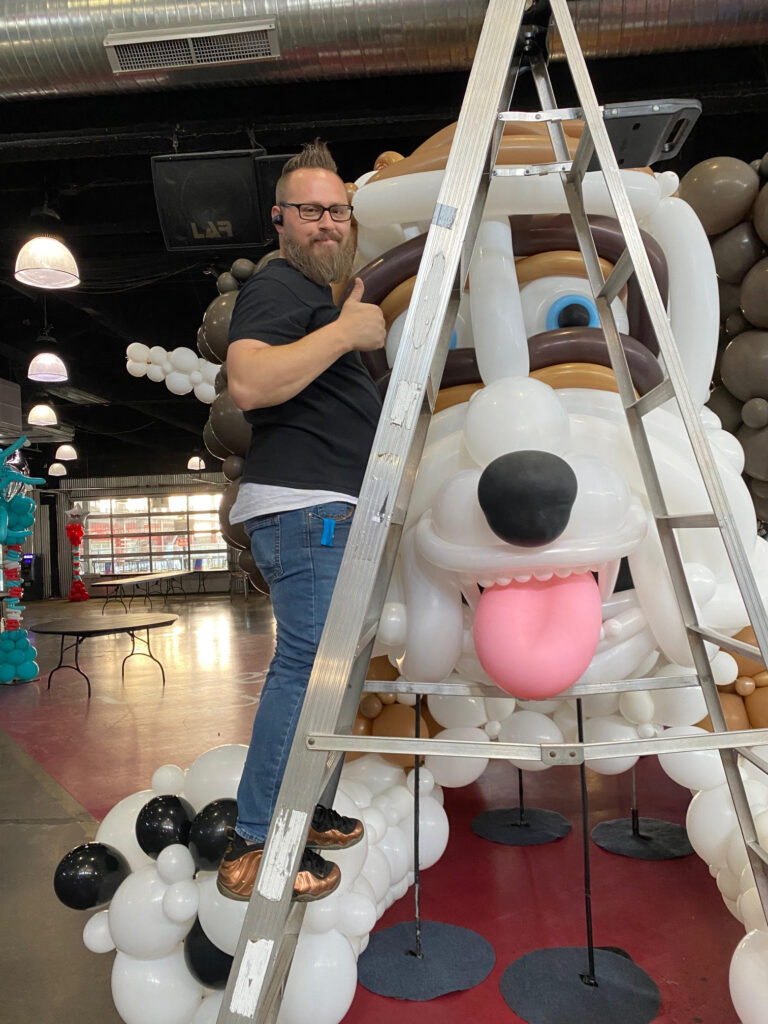 This was such an incredibly cool project. I've never made balloon dogs this big before! It took Joe Mock and I over 80 production hours to bring these 2 MASSIVE Balloon installations to life. What an honor to be his partner on this!
Oh, and we put a functional beer keg in "Saint".
What a good boy!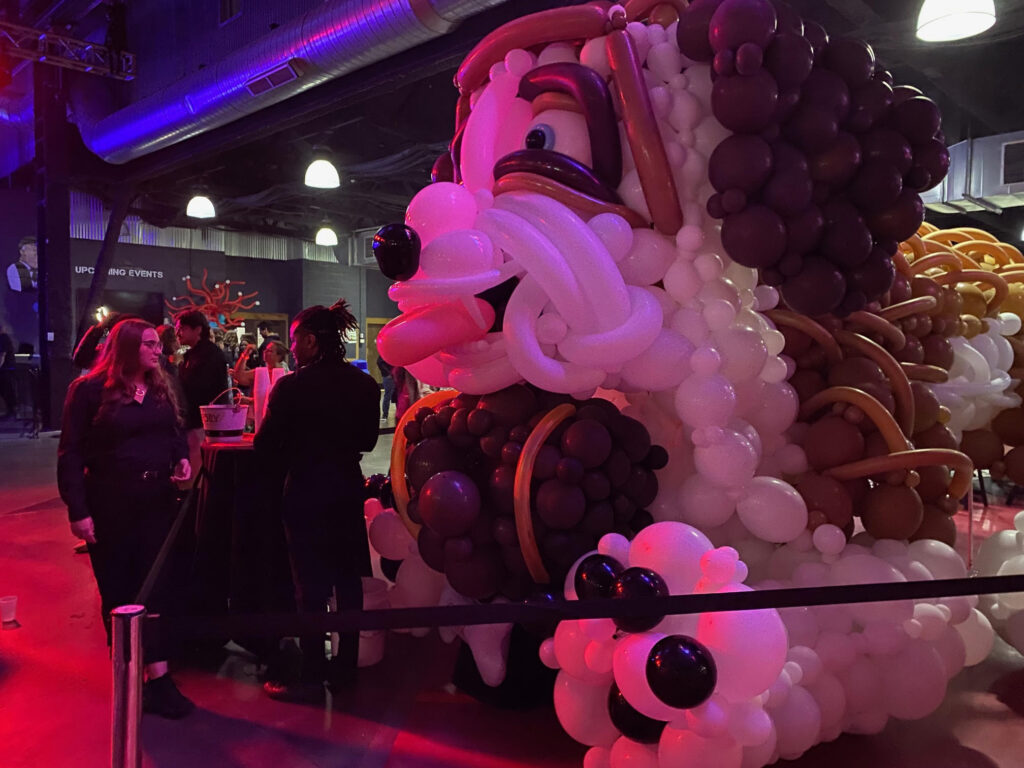 Overall with planning, booking, ordering inventory, organizing, scheduling, building, transporting, installing, and clean up- there was well over 200 hours involved in this Balloon Installation.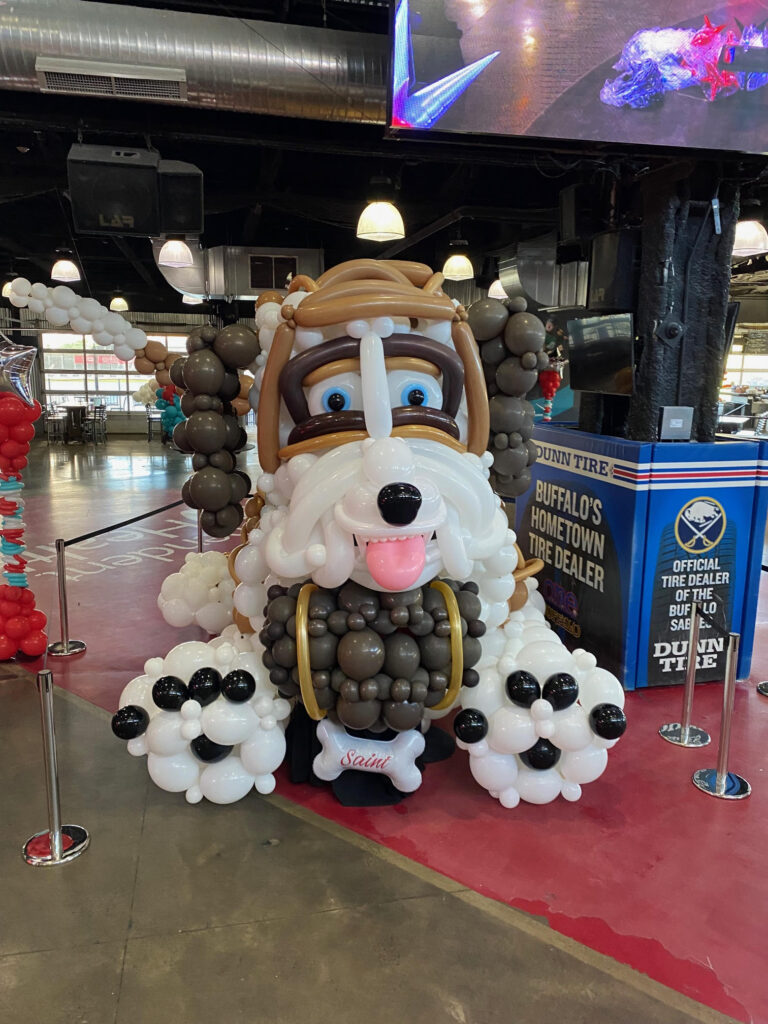 Interested in ordering your own Awe Inspiring Balloons?
Reach out now to get started on your custom Balloon Install.