One Million Bubbles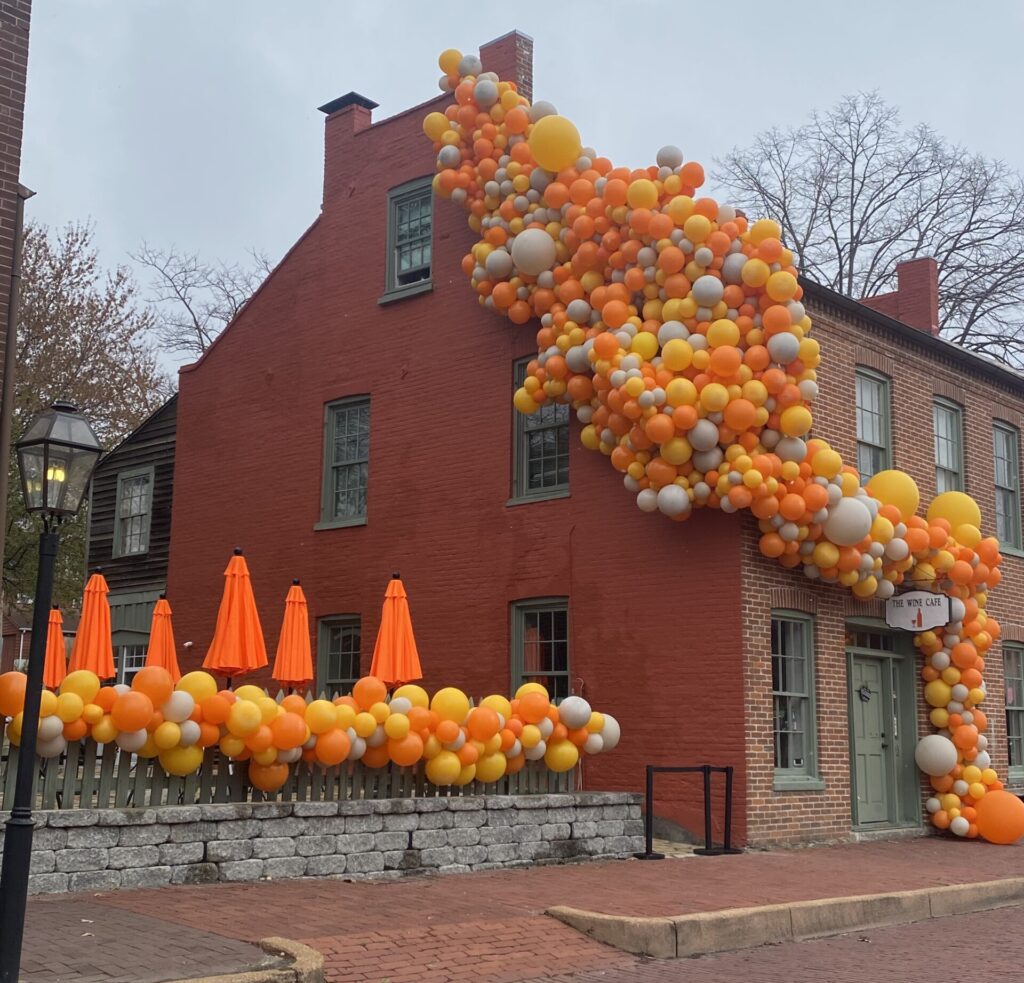 One Million Bubbles
Nothing brings smiles to peoples faces quite like balloons do!
One Million Bubbles (OMB) originated during the heart of Covid to share light and love. It is a campaign of kindness from Balloon Decorators, Balloon Entertainers, and all Balloon Artists world wide. We were called to make a Balloon Display to spread positive messages and hope. Then, put it out for the public to enjoy all on the same day. The goal being to have one million reasons to smile from balloons around the world.
I was happy to jump in with my fellow St. Louis Balloon Business Owners and create an awe inspiring display! I, Party Perks, teamed up with Sammy J Balloons, Just Balloons, and Balloon Theory to create this massive display!
It took us 3 days to inflate and prep, 1 for install, and 1 for take down. How many balloons did we use? Lots, thousands, All, we used all of the balloons!
During our 12 hour install we quickly grabbed attention from drivers by on St. Charles Main Street. Which was perfect as our install coincided with the Grand Opening of The Wine Cafe . It was a win win as we spread cheer and grabbed attention for an incredibly successful grand opening!
It was my first time installing a 3 story high Balloon Display. Was I nervous up there? No, maybe, okay, yes, quite a bit!
Don't look down they say. Well, we have to look down to get the balloons up!
This was a crazy install and it turned out incredible!!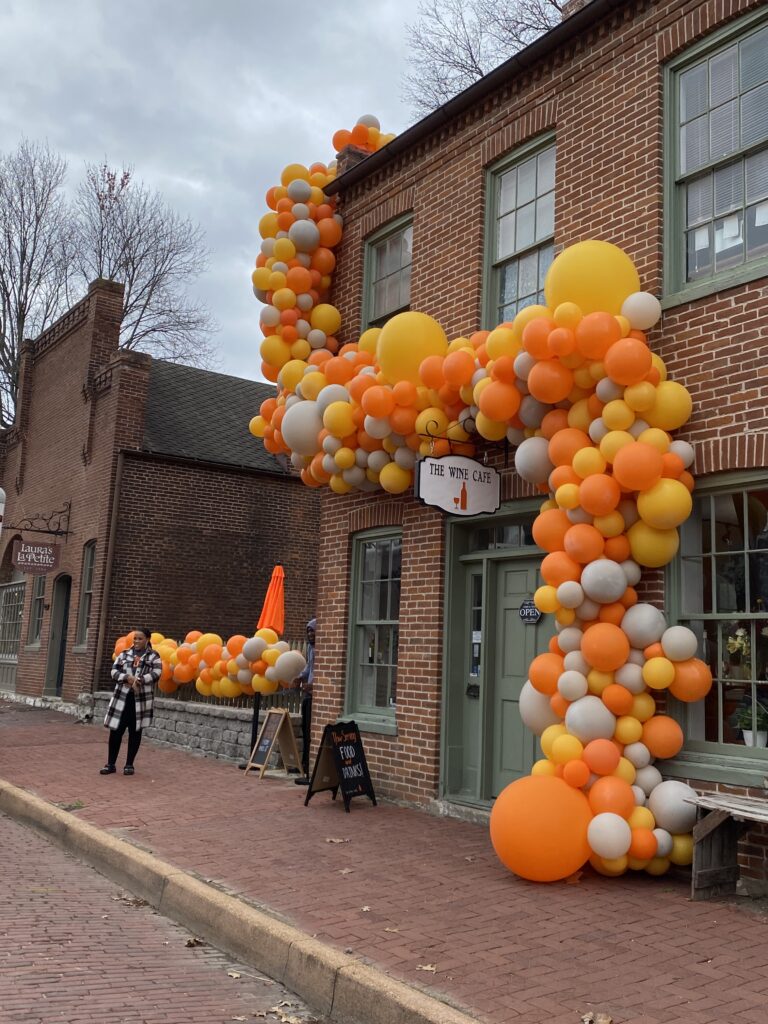 I'm so grateful to have been a part of this monumental installation and to be able to bring quite a few smiles to people in St. Charles, MO.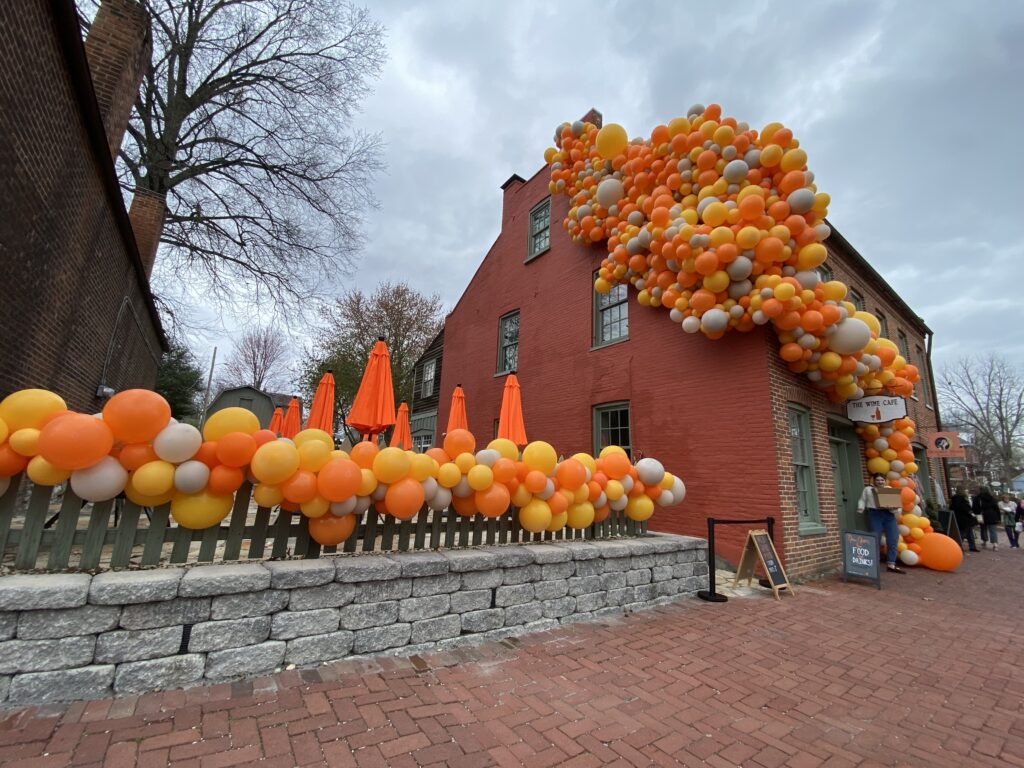 This wonderful idea came from Steve Jones from Balloon Designers in Seattle, WA.
Learn more about One Million Bubbles HERE.