Balloon Costumes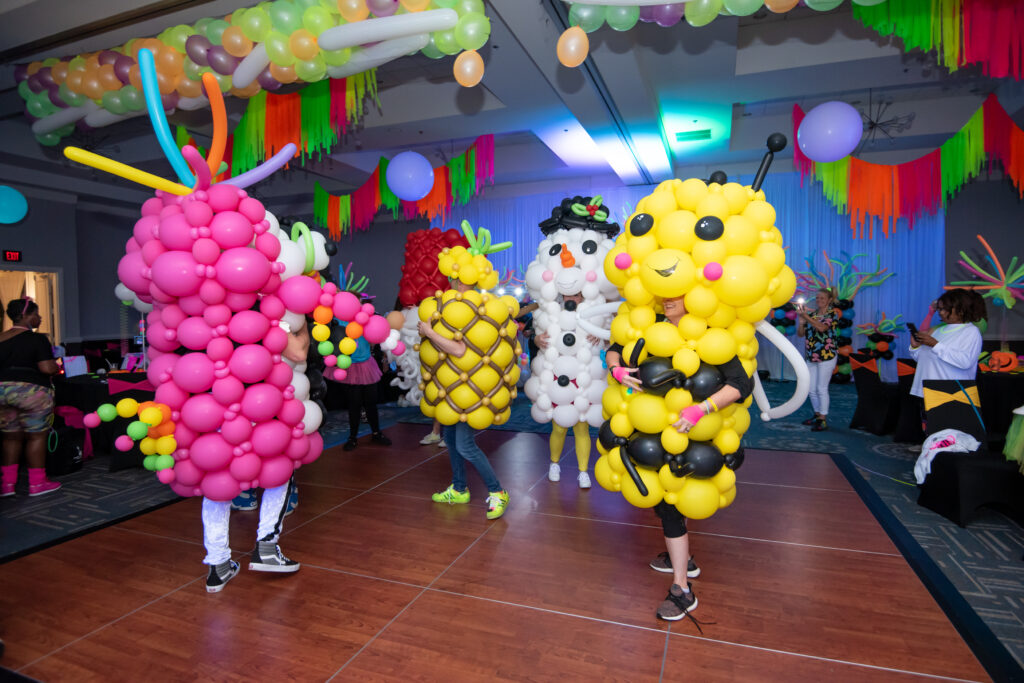 Balloon Costumes
Balloon Costumes are fabulous for Parties, Parades, and Branding!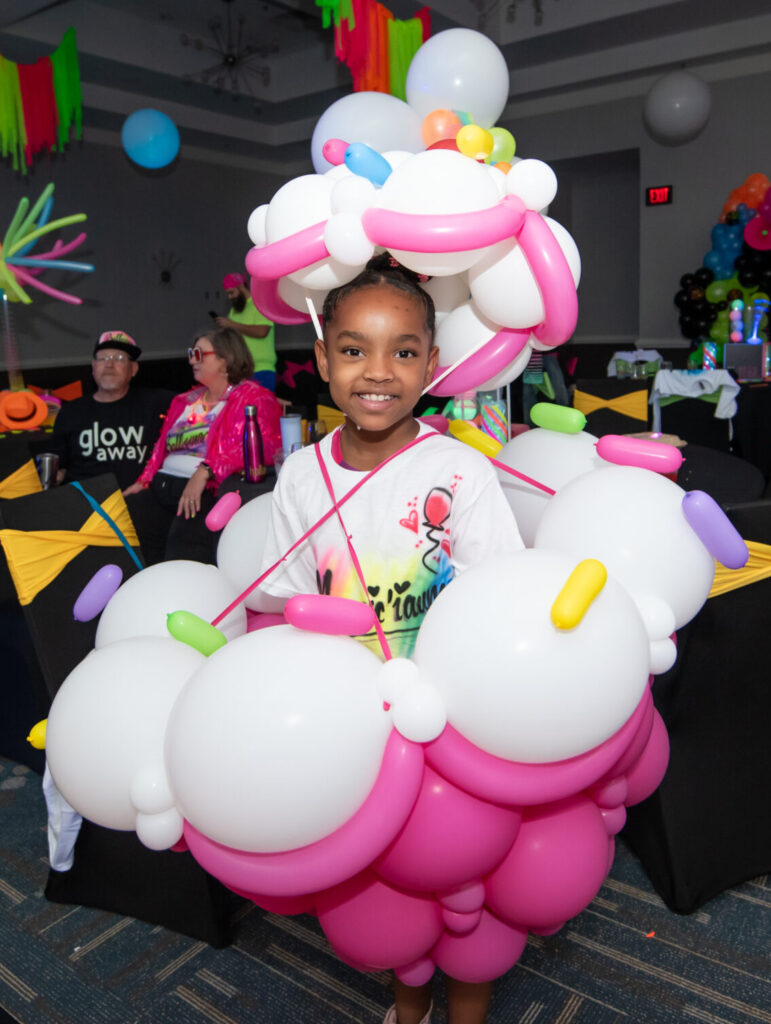 We can make ANYTHING out of balloons!  That means we can turn YOU into anythings!  Do you want to be an adorable little cupcake, a tiger, an eagle?  Yes, we can make a fun wearable balloon costume of anything you can dream of!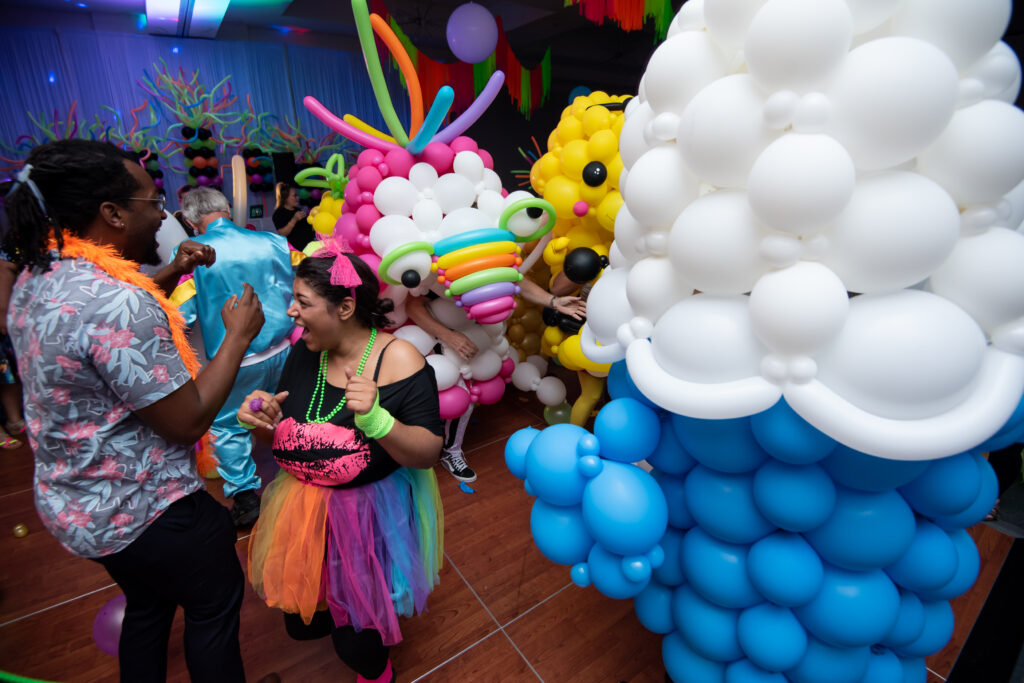 I always say, Nobody is ever too old for balloons!  Try to not be in a fabulous mood dancing with a 7 foot tall Balloon Mascot!  It doesn't matter what your dance moves are when you're wearing one of these balloon creations!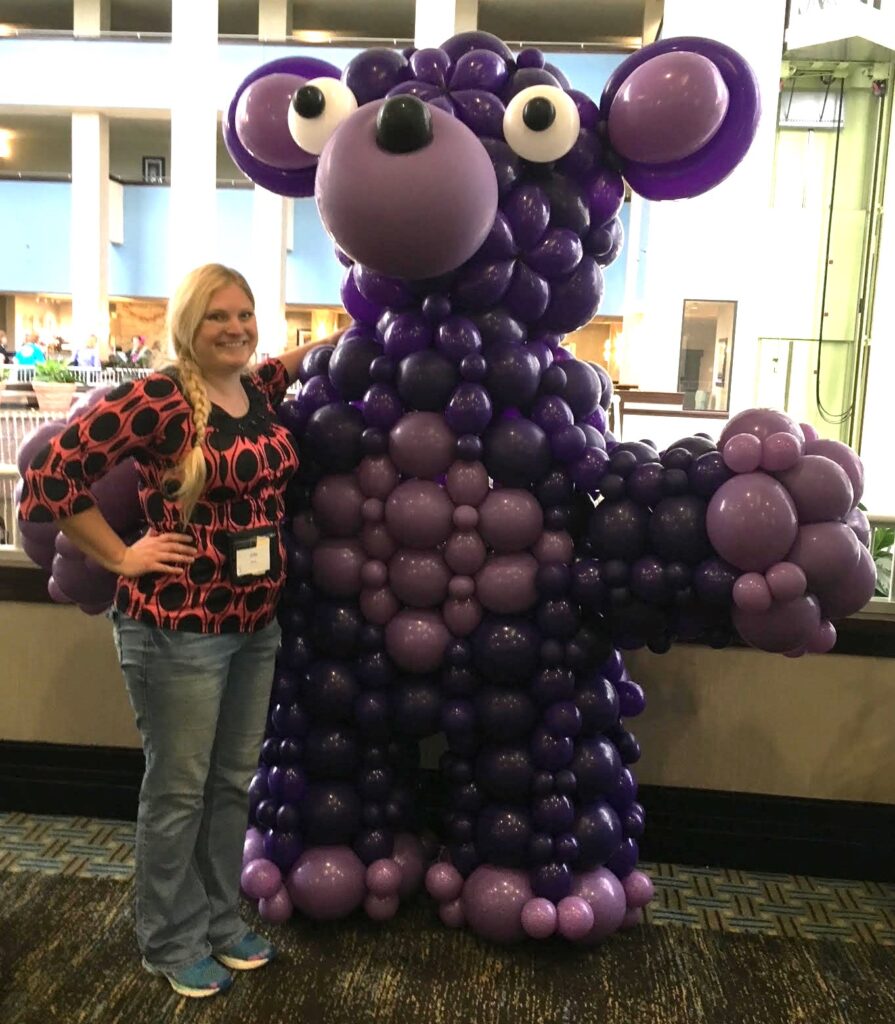 I know Balloon Costumes are so much fun!  I was first introduced to Balloon Costumes in 2016 at FPBA.  I've seen the amazement when someone walks in to an event in one of these amazing creations. I've felt the joy of wearing one myself!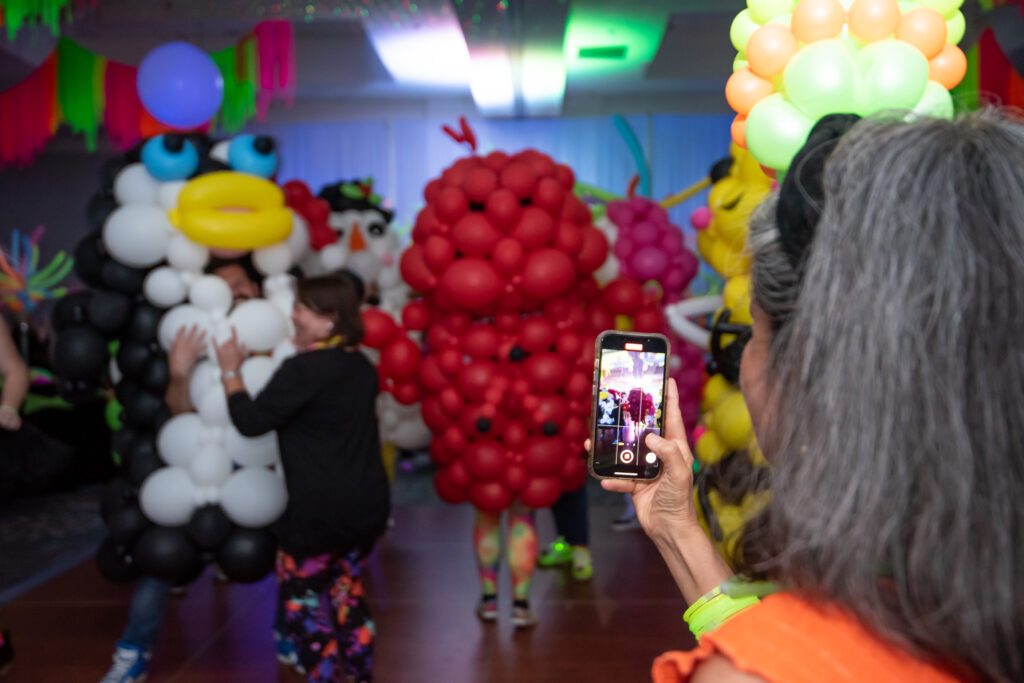 Everybody pulls out their phones to capture the magic!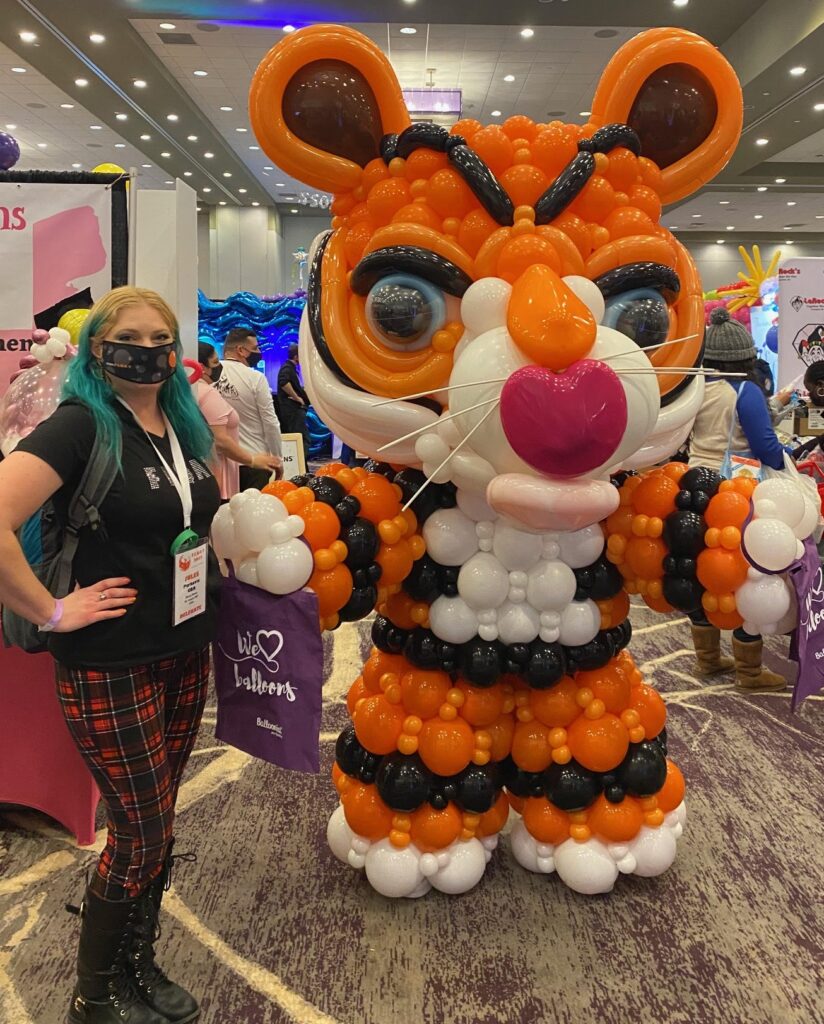 They are a fantastic way to generate booth traffic at a trade show!  Wouldn't you want to go get a photo with a 7ft Balloon Tiger?
Who was the original creator of the Balloon Costume?
Well, that was the brainchild of the incredibly talented Carolynn Hayman.  Who I had the pleasure of meeting at Balloon Boss Summit.  She pretty much broke the internet when Conrad the Unicorn went viral.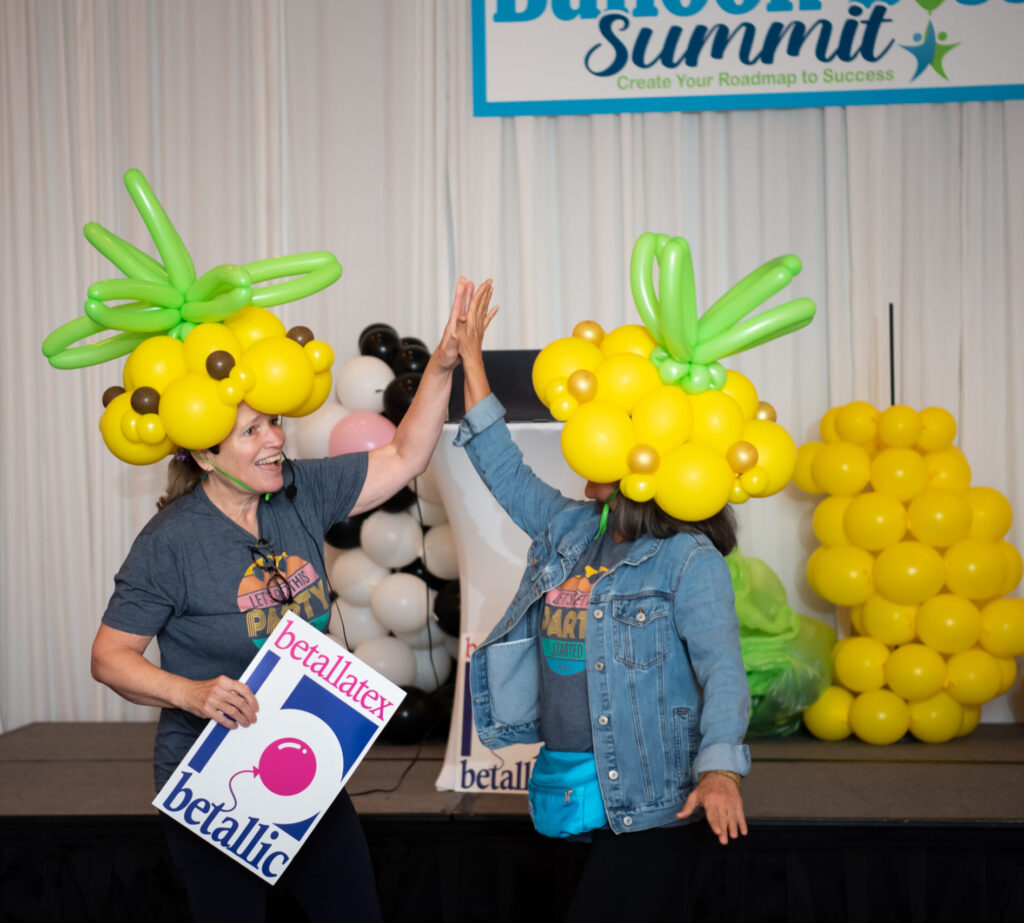 Carolynn is the founder of Pop Designs and Creations out of Ann Arbor Michigan.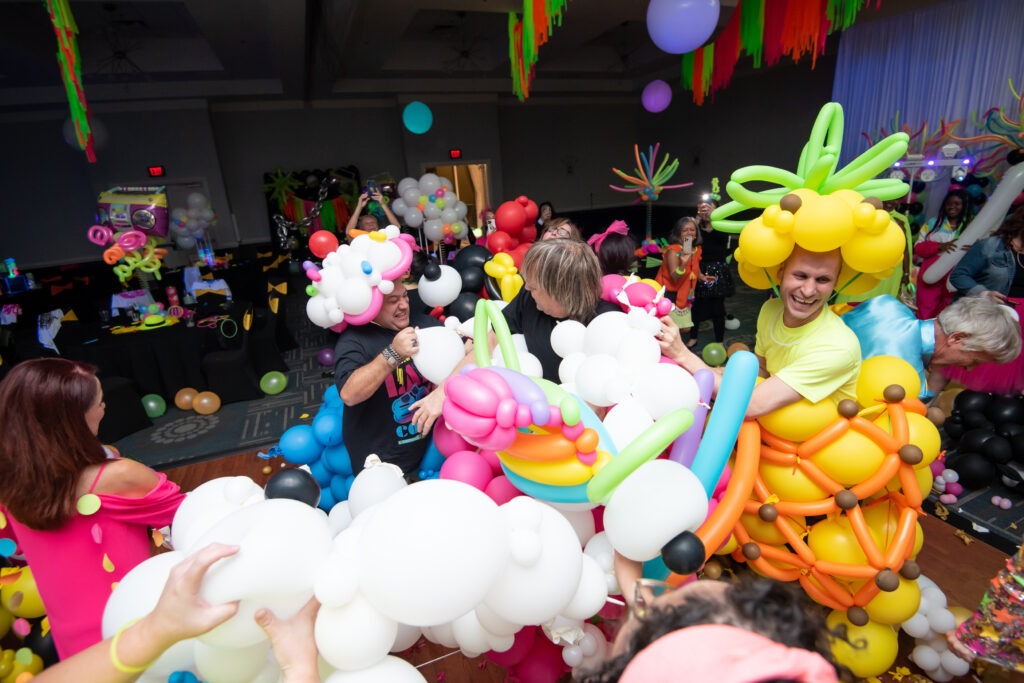 Did I mention, they are also incredibly fun to pop at the end of the evening!  Balloons are like adult bubble wrap, only bigger and way more colorful.
All Balloon Costumes are Custom Made to order.  I would love to help bring your vision to life!
If you are interested in your own Balloon Costume in the Greater St. Louis area I'm your gal!