GOT Balloons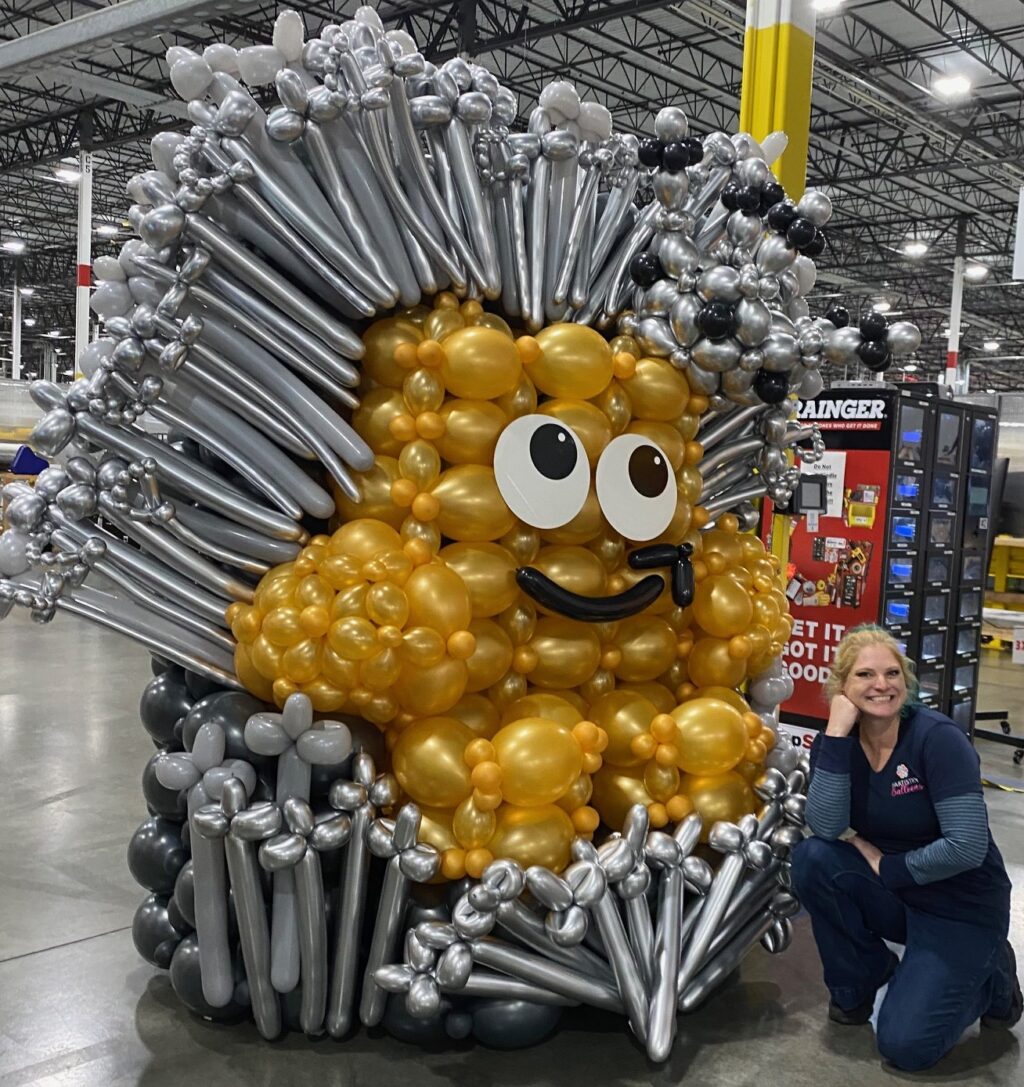 GOT Balloons
Favorite Installs Series: 1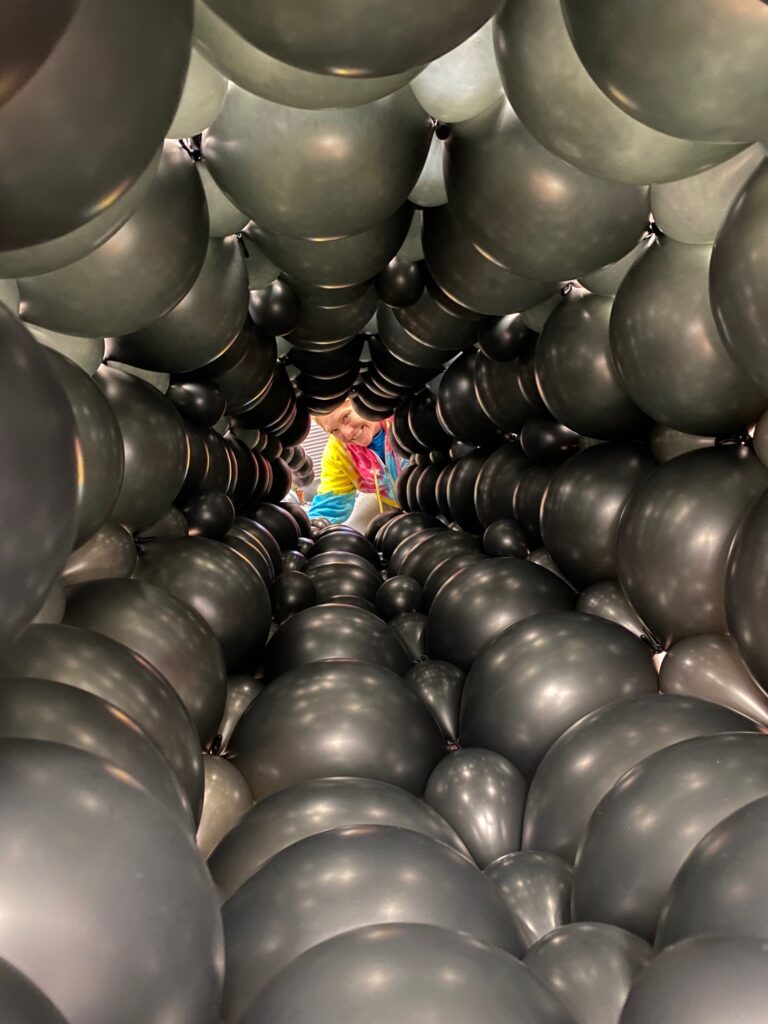 I absolutely LOVE my job!!  I get to create the coolest things with balloons!  It can be challenging but it's oh, so rewarding!  I am eternally grateful to be a part of so many amazing Large Balloon Builds.  Today I am honoring one of my favorite installs of all time, GOT Balloons!
Who's GOT Balloons?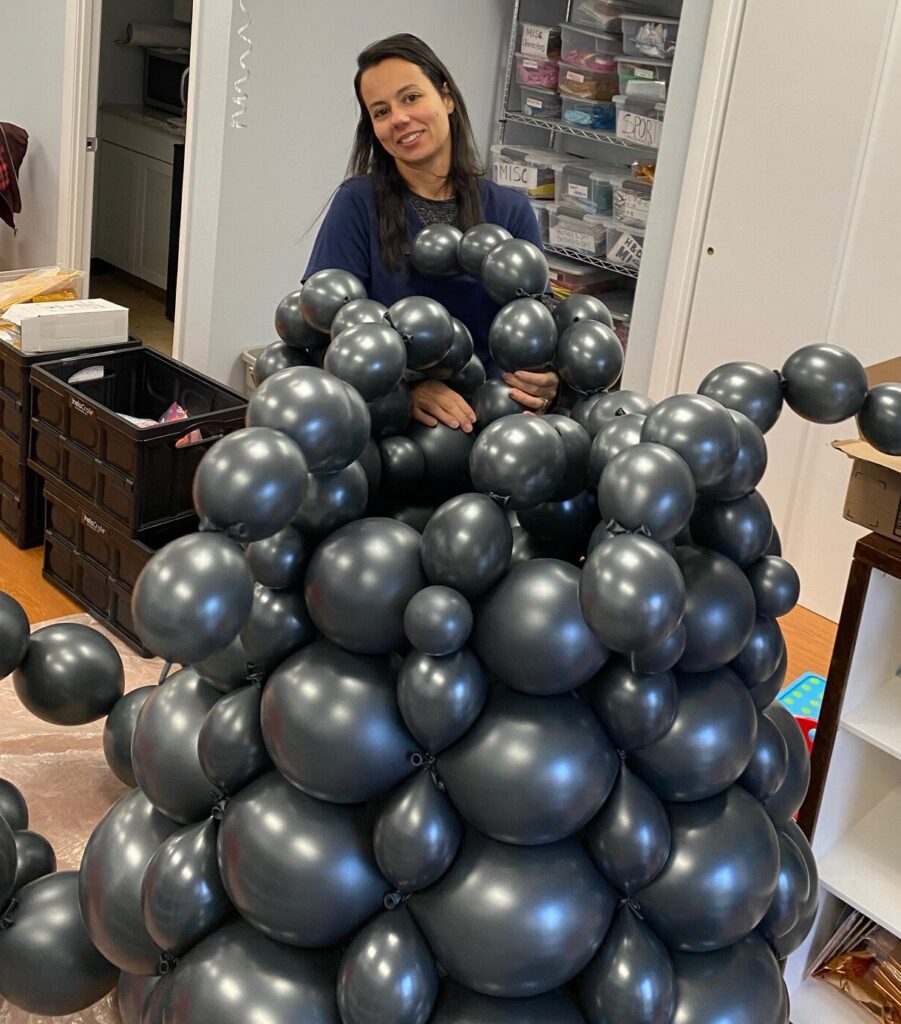 This Themed Large Balloon Build was the amazing brain child of Flavia, founder and lead creative of Partistry out of the Baltimore/DC area.  I was honored to be asked to be a part of such a cool install!   Eeeeek!  I'm thrilled to be working alongside her and her team.  My task for the build, the 40ft dragon, 7ft Daggers, and the Iron Throne.  Yessss, I am so excited!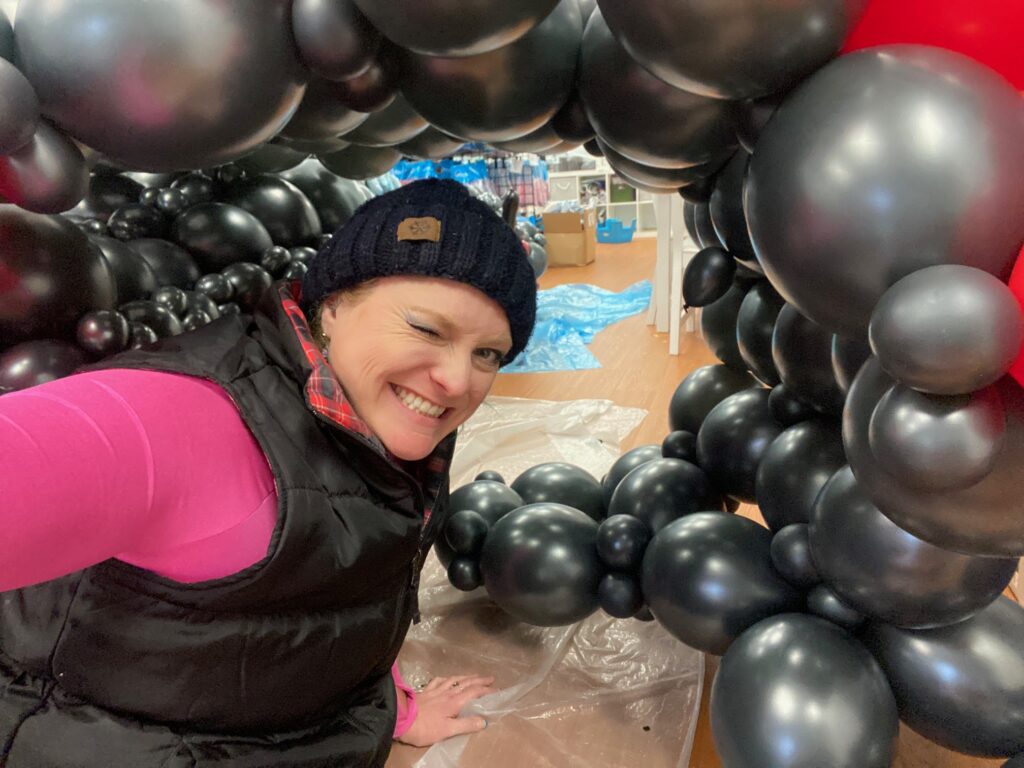 My dragon takes 3 days to build, design, and tweak.  Flavia shows me a photo for inspiration and I get to reverse engineering and working it out to make it bigger.  My wings were definitely baby dragon wings at first, not gonna lie.  I doubled them before the final install.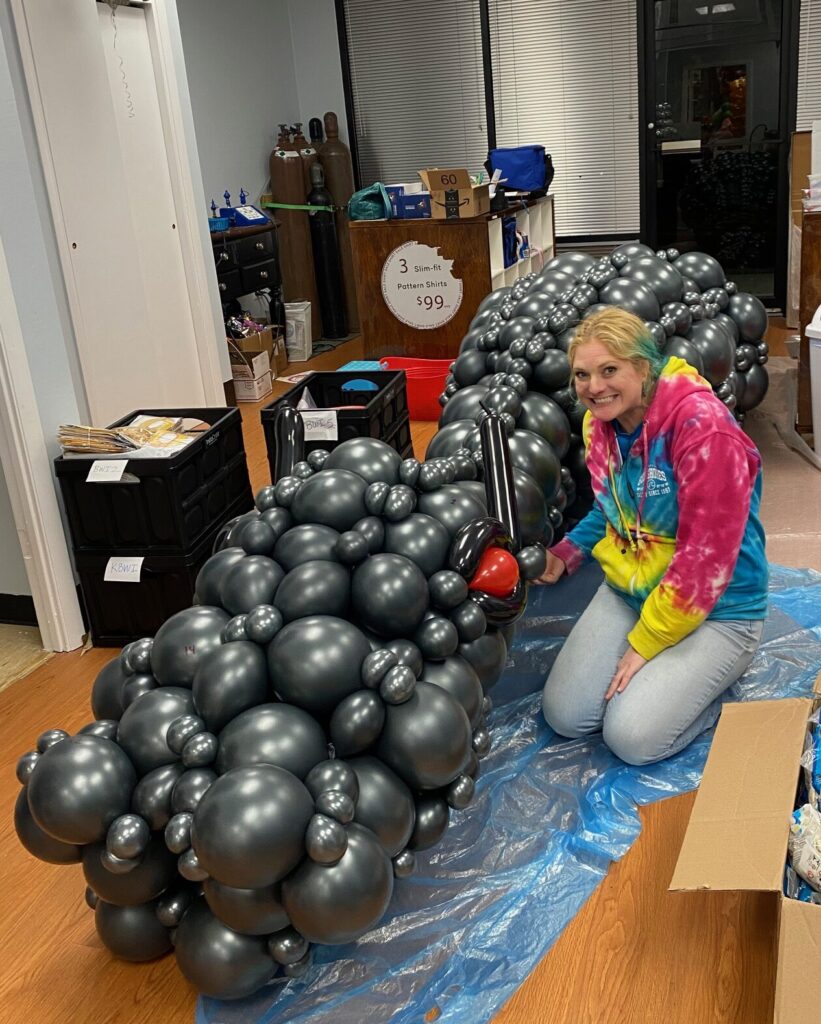 The dragon had to be built and transported in different segments.  It really tried to take over her studio!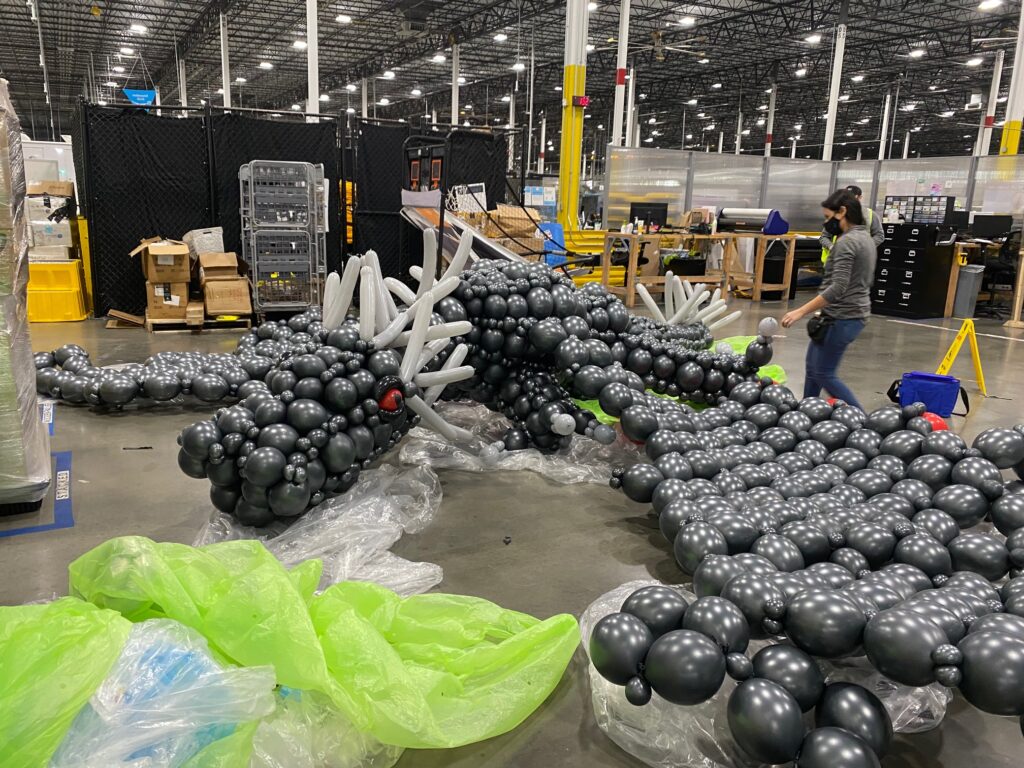 The installation took a full day. We had to put it together very carefully, not to pop anything on the warehouse floor.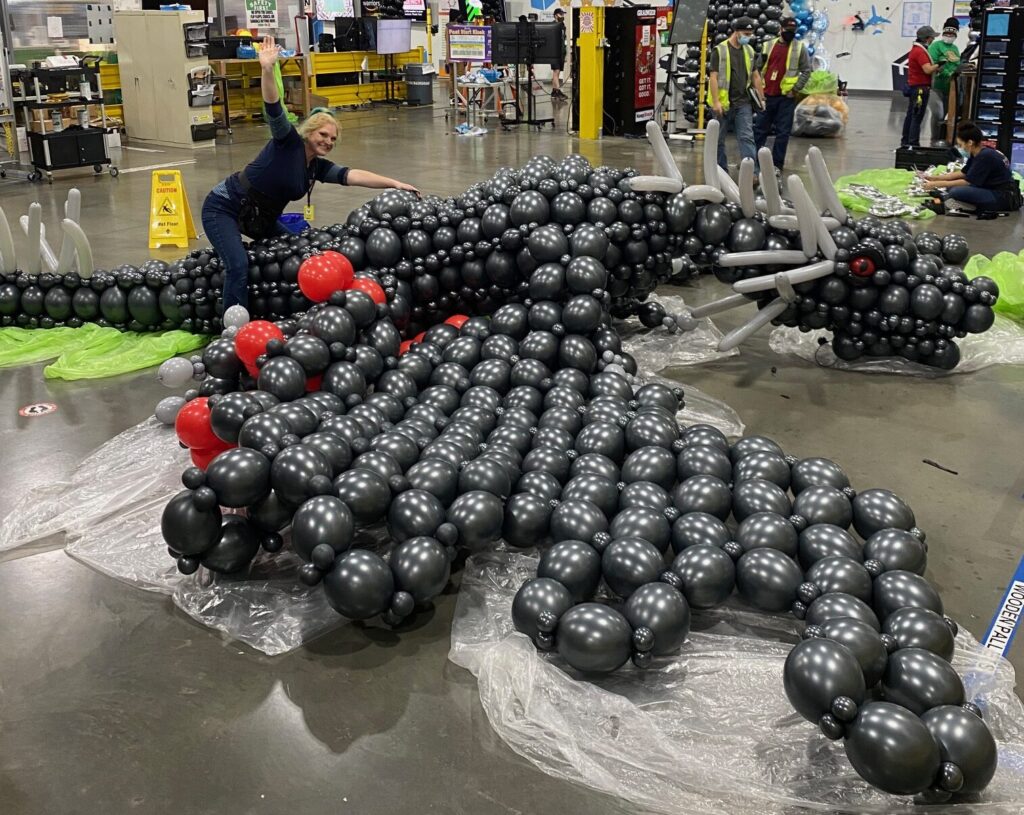 The dragon took 4 of us to move and keep safe for install.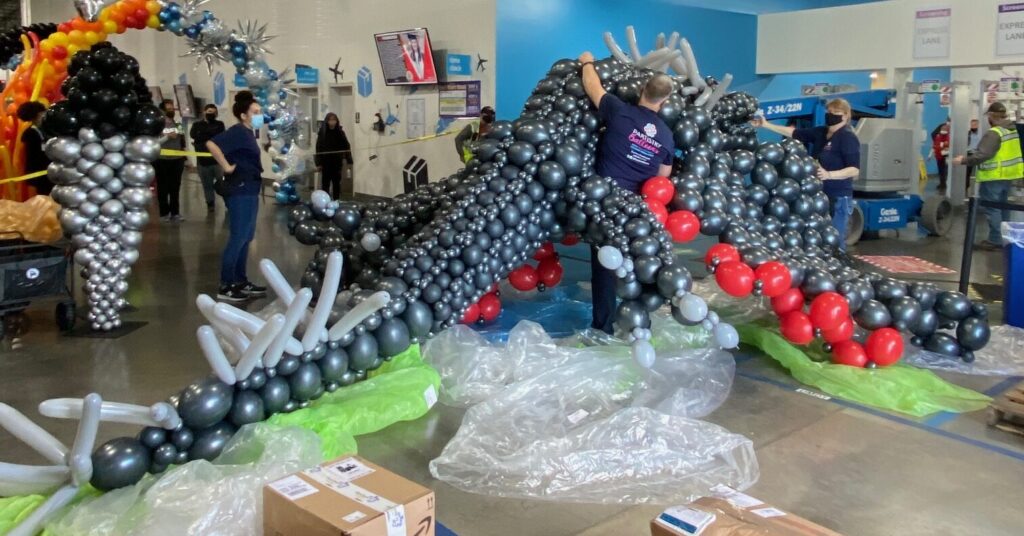 The ceilings were so high, the Balloon Dragon had to be installed with a Scissor Lift.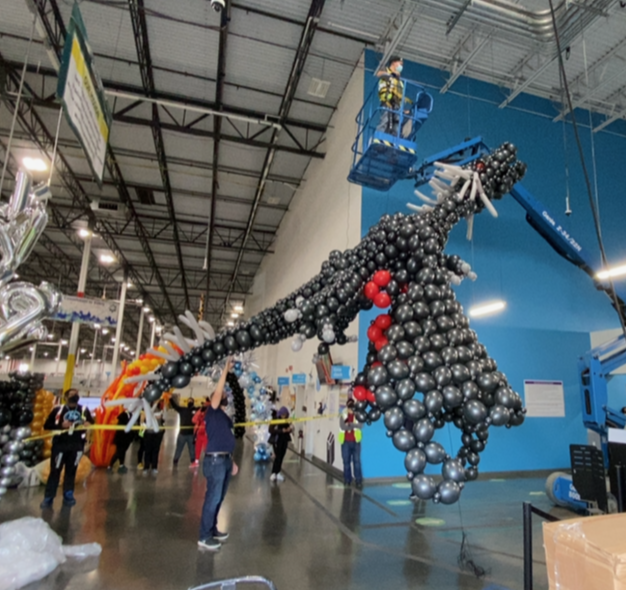 Final Walk Through
100's of man hours later I am thrilled with the results!  I'm so lucky to have gotten to do the Got Balloons Theme Build!!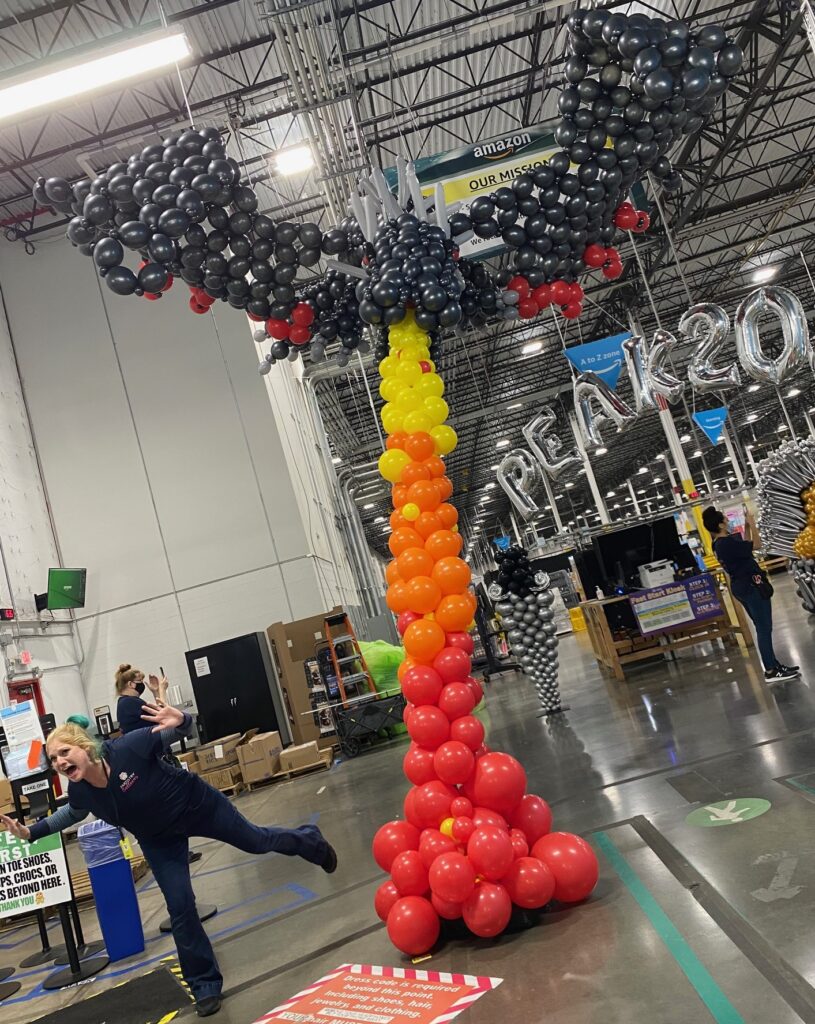 Flavia's full-time team with Partistry, built a wall, Fire and Ice arches, House of Black arch, tree, and the mascot to round off this in depth large Balloon Install.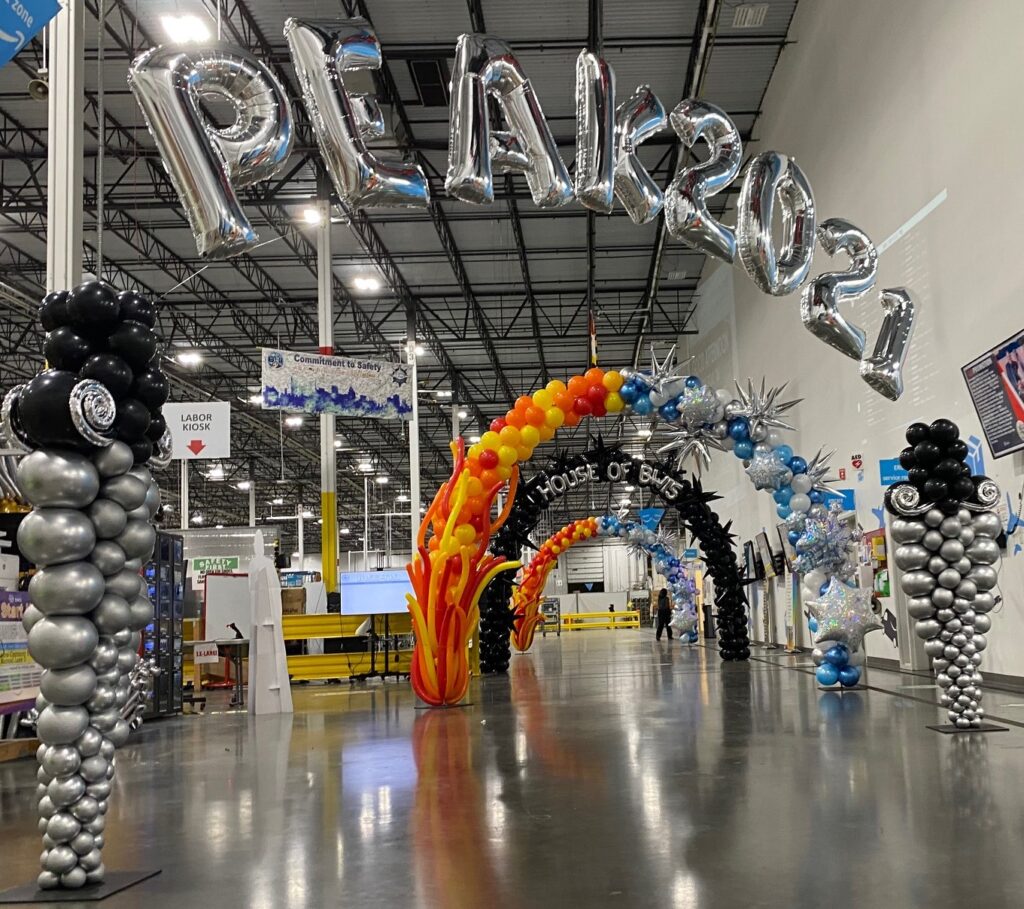 I got to help make the finer details.  I will admit, my face looks more like a tiki face, but hey, you know what I'm going for!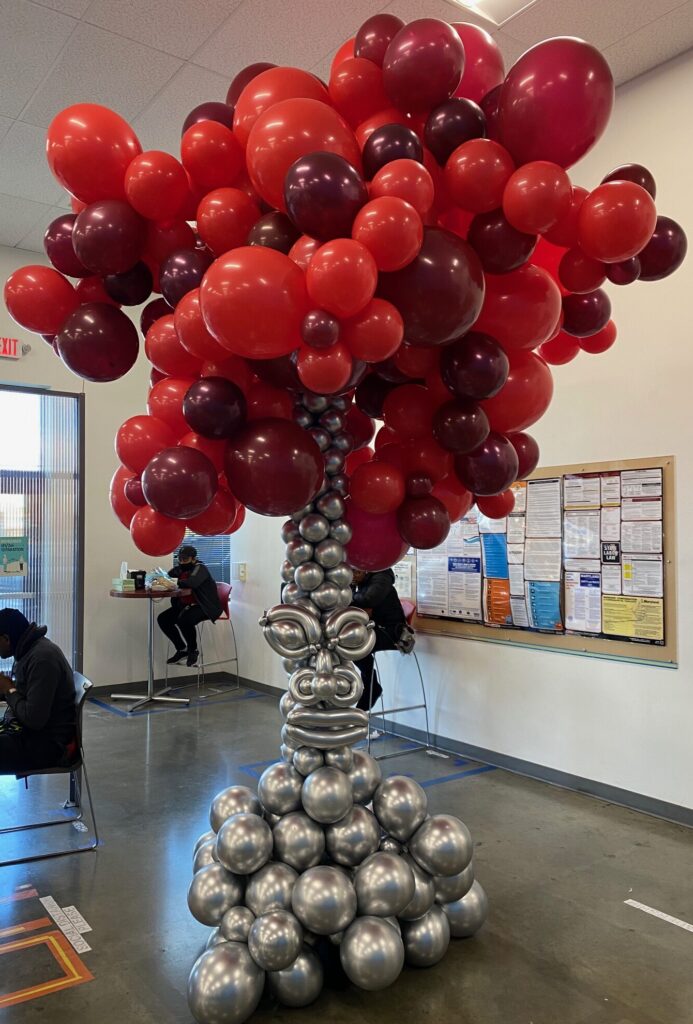 Teamwork makes the dream work.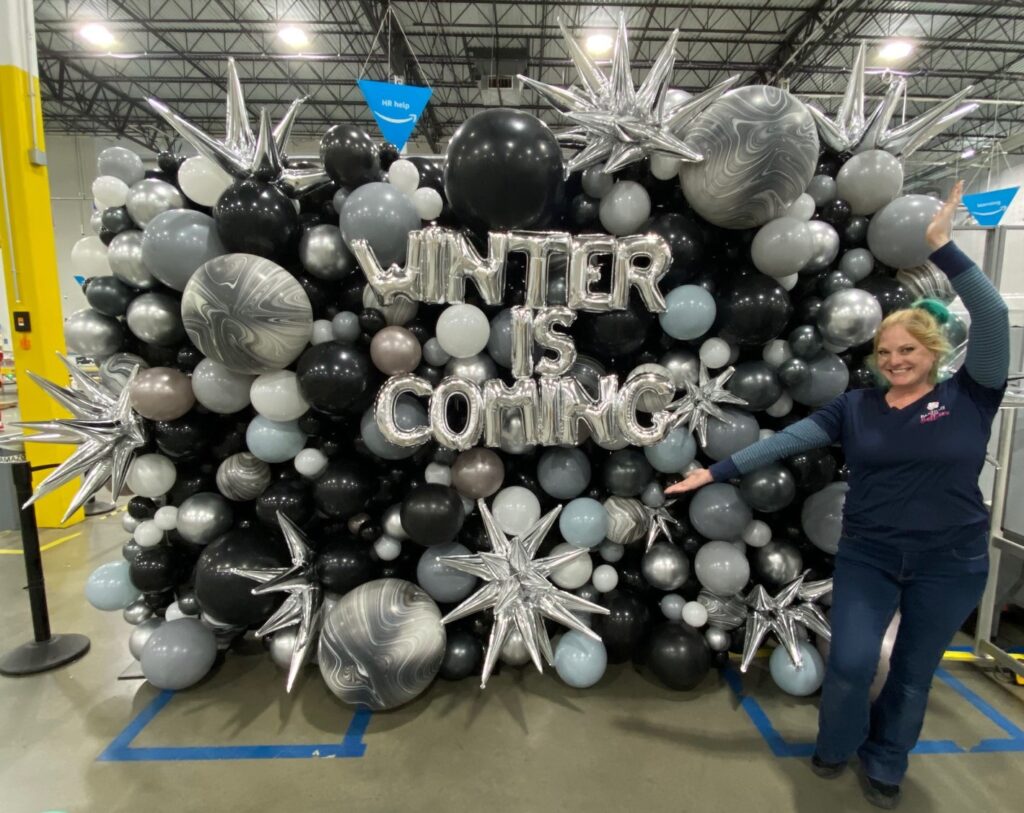 I am happy to  serve the St. Louis Area with AMAZING Custom Balloons with Party Perks!  You can look at more of my work at Custom Balloons Gallery.
Or GET STARTED on your own Custom Balloon Order!