Big Balloon Build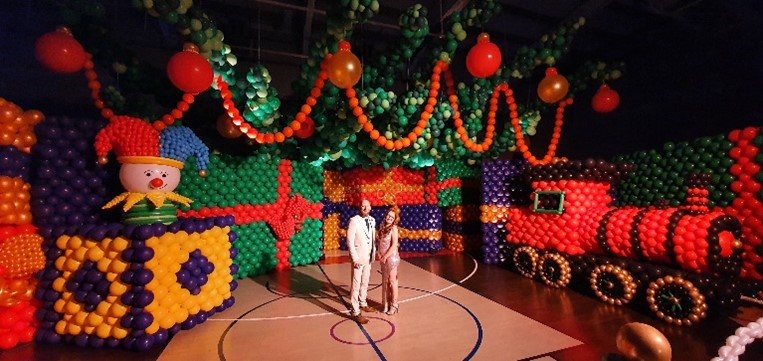 Big Balloon Build
I am so beyond excited!!!! Guess who is going to be a part of the next Big Balloon Build!!!?
I, Jules Perkovic, owner of Party Perks, have been selected (from thousands) as part of a talented team of international Balloon Professionals.  We will be tasked with creating a gigantic immersive Balloon World using more than 150,000 balloons.  This is all in aid of Life Stories Children and Family Advocacy.
In July of this year, I will be traveling to Greeley, Colorado for an entire week to help with the charitable mission of the Big Balloon Build and make a difference through the joy of balloons.
What is the Big Balloon Build?
Stuart Davies started this concept in his home country Wales. The Big Balloon Build focuses on a local charitable cause, whose mission is to promote the health and wellbeing of children, whether they are underprivileged or have a disability. It travels around the world, teaming up with different local charitites in each city.  75 Balloon professionals from all around the globe will come together to create a MASSIVE magical immersive experience. When we are all done, we hand it over to the charity to use for fundraising and raising awareness.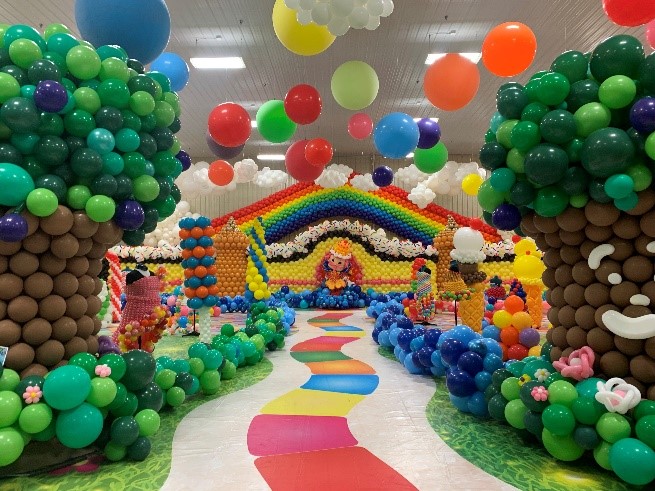 As part of one of the biggest most unique projects for the state of Colorado, working as part of the BBB team, I will be using the skills I have developed over the last 15+ years, to an incredible out of this world "space-themed" Big Balloon Build about the size of two basketball courts.
This is all in aid of Life Stories Child & Family Advocacy, who states "we believe that every child should live a life free of abuse in a safe, permanent home. We listen to stories and advocate on behalf of children who have been abused and neglected so that our children will have a better tomorrow."
"We know that this is a tough subject to talk about, but nonetheless it needs to be brought up." Said Stuart Davies, Director of the Big Balloon Build. "We will be providing this platform to raise awareness about a very important cause.  After the build is complete we gift the Build over to Life Stories.  Who then, will use it across multiple days for fundraising."
Where is the next BBB?
I will be joining 70 other Balloon Professionals from around the world,  for five days to create this incredible project for children of Weld County, Colorado.  We will be leaving our businesses to take time to make a difference.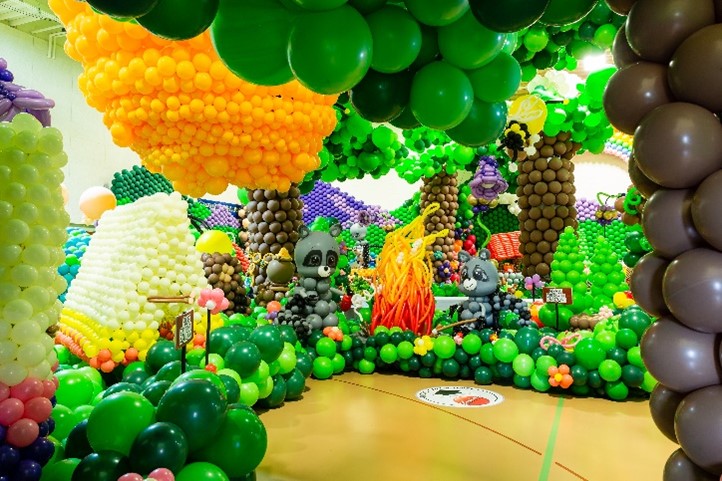 The Producer of the event Stuart Davies said, "What an amazing event this is going to be.  Perkovic is going to be part of something so big, something so different, something so exciting; all in support of 'Life Stories' demonstrating how the joy of balloons can also make a difference to the lives of so many.".
Davies added " To date, since the Big Balloon Build has started, we have successfully raised over $335,000 for charity, brought in 16,000 lbs of canned goods for local food drives and extended the reach and awareness of the charities we support by more than 56.5 million people worldwide. We aim to change the World through the joy of balloons. Making a difference one balloon at a time, with the help and support of amazing balloon artists like Jules Perkovic."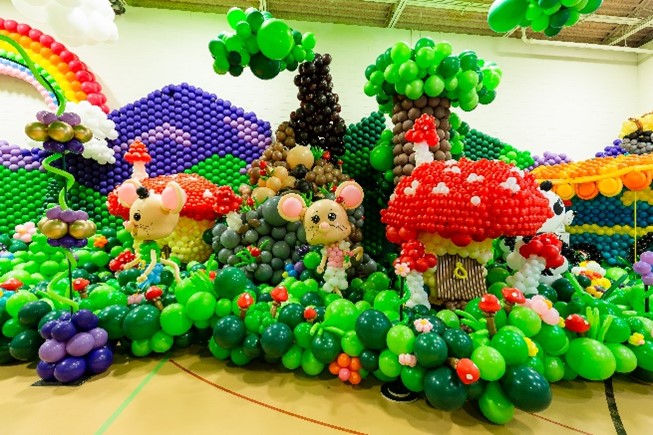 I have been selected to be a part of the Specialists team. I'm excited to contribute my creativity to help make a difference in the world. You can follow my journey on social media, where I will be sharing photos and videos as the project unfolds. Facebook.com/PartyPerksSTL, https://www.instagram.com/partyperksstl/ 
More information on the Big Balloon Build can be found here https://www.bigballoonbuild.com/
To contact the director of the Big Balloon Build, please call 812-396-0948
#BigBalloonBuild #BBBColorado #PartyPerksSTL # #PremiumConwin #GemarBalloons #LifeStoriesWeld #AimsCommunityCollege